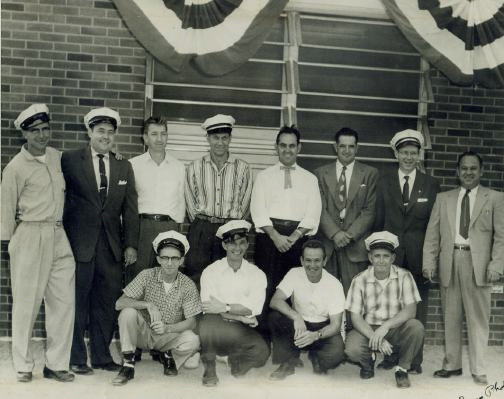 The Howell Twp First Aid & Rescue Squad #1 was founded in February 1957 by John Menschner and a group of men who saw a need for first aid services in the community. The township donated $1000 to help get the squad going.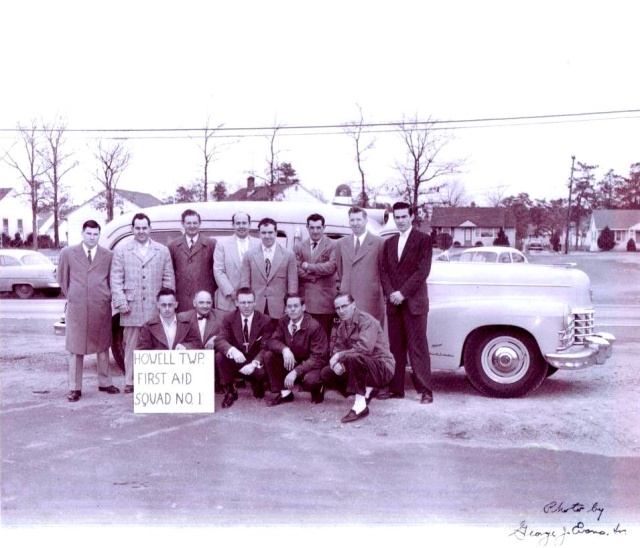 The first ambulance, a 1948 Cadillac built by Miller, was bought used from The AMVETS in Irvington. The second ambulance was purchased from Neptune first aid squad. Both ambulances were housed in member John Malayter's garage until our squad building was built in 1959. The hall was later completed in 1965.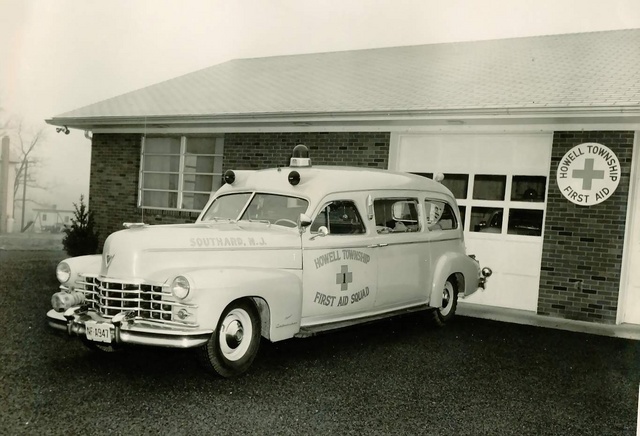 In the beginning, the squad responded to a only handful of calls . The very first call was a motor vehicle accident in which a pedestrian was struck and killed in front of the Deerhead Inn (which is now the Ivy League). The closest hospital to Howell was Paul Kimball hospital in Lakewood which did not have an emergency room. Members would drive a patient to the hospital, park, and ring the door bell for assistance. Other patients were taken directly to doctor's offices. When first aid was needed, the State Police would contact Rita Swan who lived on Rustic Drive. She would then walk outside and press a button on the telephone pole which would activate the siren to alert members there was a call.
Through the years, training on the Squad has increased in intensity with members becoming certified in such areas as: Vehicle Extrication, Pre-Hospital Trauma Life Support, HazMat Awareness, and Paramedic Assistant. We proudly have 8 American Heart Assoc CPR Instructors and 5 CEVO (Emergency Vehicle Operator) instructors.
We have a Cadet Corps for young adults (ages 14-17) that has been in effect since 1976. They train and work under the direct supervision of senior members on first aid calls, attending most of the same training classes that the squad members do. Many of our cadets go on to join "senior Squad" when they turn 18. At the present time, we have 17 former Cadets on our Squad, several of them as officers.
With updates in radio technology and radio systems our squad went from a phone call and a siren, to some one calling 911 and every member getting the call through a pager system. The Howell Township Police Department Communications Center receives the call, dispatches the squad, and within minutes members respond to the call. A major difference from the start.
With the call volume increasing every year the need for new ambulances is always a concern. In 2002 the squad purchased out of it's own budget a 2002 Ford E-450 demo truck built by Medtec. The following year with the help from the township and a federal grant, two 2003 E-450's were also purchased. Older ambulances were sold to put money back into the budget in order to stock our new "twins" with better equipment to serve our residents.

In 2004 the squad saw the need for a new rescue truck. The rescue truck at that time, "19-64", was also a transport ambulance. A used 1995 International Rescue truck was purchased from Lynchburg Virginia on EBAY. All the work to the new rescue "19-65" was done in house by several squad members.
In 2005 the squad purchased a 2003 and a 2002 Ford Crown Victoria, both in MINT condition with low miles and a good price. The cars were used a a replacement Captains car and a new First Responder. These vehicles were also purchased on EBAY from a private dealer in Florida. Thanks to donations recieved by one of our members, both of the cars were outfitted with Whelan LED lightbars. Once again all work with the exception of the lettering was done by a few squad members.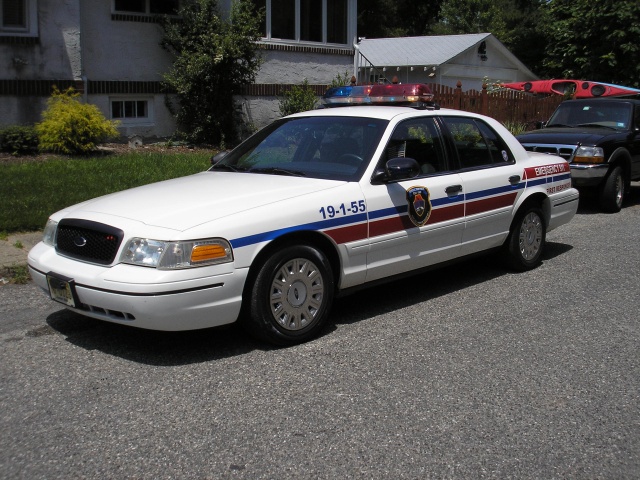 On February 3, 2007 we celebrated our 50th Anniversary and Installation Dinner. We were honored with the presence of our founding member, John Menschner, several charter members, and many life members.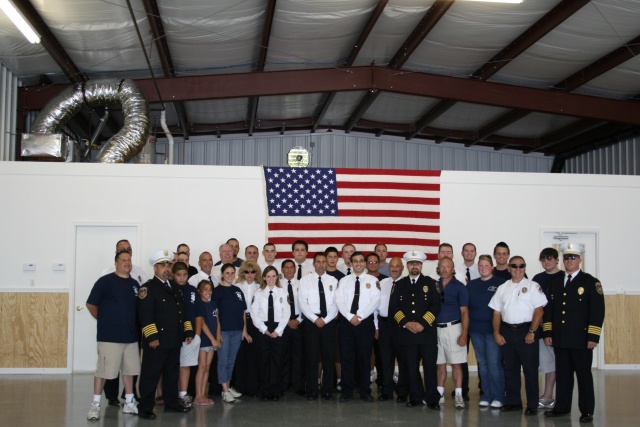 Due to the growth of the squad and aparatus, the need for a new building was seen. The squad employed the services of a private contractor and with the help of a handful of members, the project began. From the clearing of land and landscaping, to wiring the electric, our members wanted to do as much as possible to hurry the building process along. It seemed that every week it was a different permit needed or a different delay due to supplies. The squad moved in and made the building operational in May 2007. A Grand Opening dedication was held in August 2007.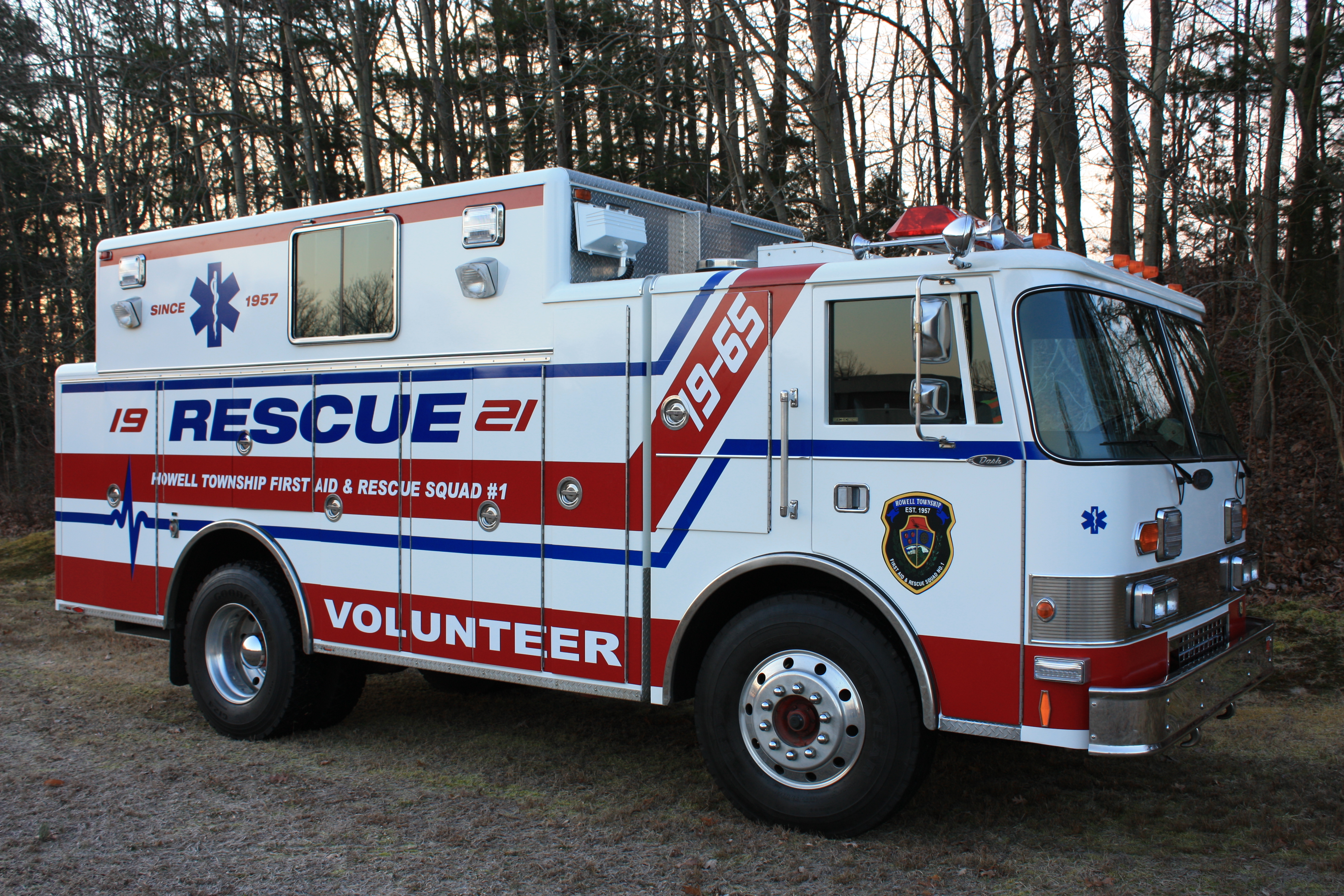 In February 2012, we had a new addition to our fleet of vehicles. A 1991 Pierce Dash Heavy Duty Rescue truck (19-65). This truck was purchased as the result of a Motor Vehicle Accident where our previous rescue truck was totaled. Even though the (new) truck was older, it was retrofitted with newer modern LED warning lights and given a custom graphics package designed by Life Members Evan Keats and John Zicha. As a result, our 25 year old rescue truck won Best in Show at the 2012 Freehold Boro Memorial Day Parade.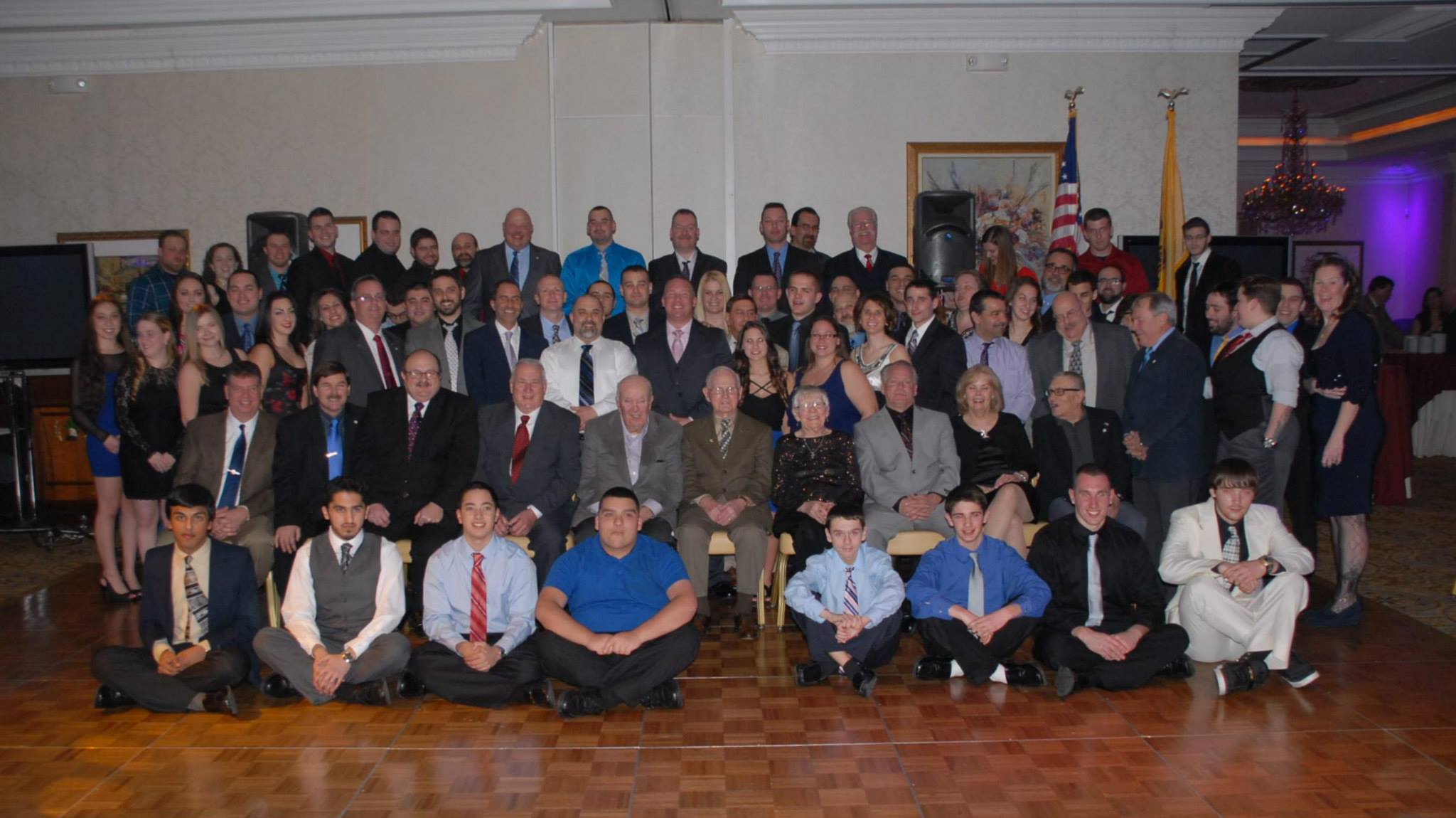 In 2013, due to a struggling economy, the squad entered into a billing agreement in co-operation with the Howell Township Police EMS. We do NOT charge Township residents, but will bill their insurance to help pay for supplies, new equipment and purchasing the latest state of the art First Aid and Rescue Equipment. As a result of this, our Squad is staffed by 2 paid Custodians (EMT's), 4 days a week to guarantee a faster response time. The billing also helps pay for this staffing.
---
Website Administrator


John Zicha